Clifford Cope
Sex Offender Supervisor
The Crawford County Sheriff's Department is releasing the following information pursuant to Section 13 of Act 989 of 1997. The sex and child offender registration and community notification guidelines promulgated by the commission of child abuse, rape and domestic violence, which authorizes law enforcement agencies to inform the public of a sex offender's release when the release of such information will enhance the public safety and protection.
The individuals who appear on this web site have been convicted of a sex offense that requires registration with the Arkansas Crime Information Center. Further, their criminal history places them at a classification level that reflects the potential to be a repeat offender.
There are approximately 175 registered sex offenders living Crawford County (excluding the cities of Van Buren which has 68 and Alma which has 13) which makes the entire county having 256 at any one time. The offenders listed on this web site are only level 2, 3 or level 4 offenders which require public notification. Offenders living in Van Buren and Alma, are not listed on this site. You may want to contact those departments for more information about registered sex offenders living inside their city limits. Sex offenders listed as level 1 and some level 2 and not accessed are not on this site.
These offenders have advised the Crawford County Sheriff's Department that they will be living at the locations listed in their individual information package. He/She is not wanted by the Police at this time.
This notification is not intended to increase fear; rather, it is our belief that and informed public is a safer public.
The Crawford County Sheriff's Department has no legal authority to direct where a sex offender lives. Unless court orders exist, these offenders are constitutionally free to live wherever he/she chooses.
Sex offenders are required to register in Arkansas.
Details on the sex Offender Registration Act of 1997 can be found in Arkansas Code §12-12-901 — 12-12-920.
Arkansas Code Annotated § 12-12-901 et seq., known as the Arkansas Sex Offender
Registration Act, also known as "Megan's Law", is the community notification law that
allows law enforcement to communicate with the public when a sexual offender is in
their area. The Sex Offender Assessment Committee will assess the offender using a
ratings instrument to determine the risk that the offender may pose to the community.
The assessment allows local law enforcement to determine who needs to be notified in
the community and to tailor the notification according to the offender's level of risk.
Four levels of risk have been developed for assessment purposes:
• Level I: Usually these are individuals with no prior history of sexual acting out
and no strong antisocial tendencies or sexual compulsions or other psychological
factors impairing judgment.
• Level II: Usually these are individuals with limited or circumscribed prior history
of sexual acting out and/or only mild antisocial or predatory tendencies that
increase the general level of risk they pose.
• Level III: These are individuals with histories of repeat sexual offending and/or
strong antisocial, violent or predatory personality characteristics. Sexual
compulsions are likely to be present but may be kept under control when relapse.
prevention plans are followed, and treatment is continued.
• Level IV: These are individuals with impaired judgment or control who have
sexual or violent compulsions that they lack the ability to control. This may be
due to pedophilia or other disorder of sexual attraction, mental illness or
personality disorder that distorts thinking or otherwise interferes with behavioral
control.
PLEASE NOTE!
LAW ENFORCEMENT IS NOT ALLOWED BY STATE LAW TO REVEAL THE EXACT ADDRESS OF THE OFFENDER. THEREFORE WE PUT THE HUNDRED BLOCK THEY LIVE IN. WE ARE TRYING TO KEEP THIS WEB SITE UP TO DATE BUT OFFENDERS FREQUENTLY MOVE. WE PASS OUT INFORMATION SHEETS ON LEVEL 3 AND LEVEL 4 ABOUT THE OFFENDER AS SOON AS WE CAN.
IF YOU HAVE ANY QUESTIONS ABOUT SEX OFFENDERS, YOU MAY CALL ONE OF OUR OFFICERS AND DISCUSS FURTHER.
OR, YOU MAY EMAIL THEM AT THE ADDRESSES LISTED BELOW.
Any image with a red border is a Level 4 offender
James Becker
Rickie Belt
Leroy Bowles
Christopher Cassady
Michael Chamberlain
Paul Chance
Richard Conger
Dewey Dutton
Anthony Ferrari
Raymond Foster
Leroy Goodman
Tillman Gregory
Justin Hale
Joshua Henderson
Carl Humphreys
Clifton Jameson
Dominique Jordan
Anthony Kuykendall
Braxton Marshall
Zack Martin
Allen Parr
Michael Patton
Joseph Peters
Charles Shepherd
Wendell Smith
William Smith
David Smoak
David Smoak
Lonnie Symonds
Wayne Terrill
Gary Freeman
Randy Hyatt
James Israel
Jonathan Roberts
William Simpson
Kevin Stewart
Benjamin Desjardin
Donald Payne
Jonathan Rhea
Christopher Winford
Keith Dickens
Jeremy Blanchard
Doyle Ballard
Dusty Brewer
Matthew Britzman
James Garret
Murray Goetting
Jeffert Gregory
Ray Allen Hall
Milton Hendrix
Claudia Henson
Jason McBride
Jarrad McDaniel
Roy McDonner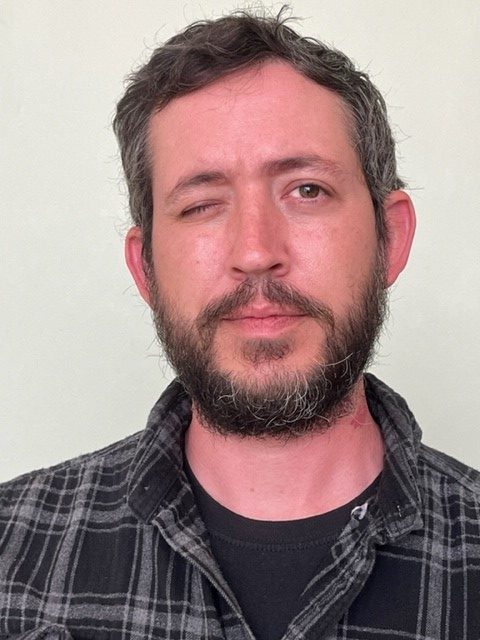 Clifton McElhaney
David Rinehart
Ivan Slayton
Nicholas Wilbanks
Jeffery Brown
Kenneth Burris
Jacob Coker
Gerald Graham
Paul Harrup
Matthew Harvey
Robert Hill
Brayden Howes
Brandon Kimbrell
Royce Leidal
Paul McGill
Kenneth Miller
Todd Myers
Jackie Neighbors
Gavin Parks
James Perry
Calvin Pixley
Dennis Vanlaningham
Robert Ward
Jason Hammons
Troy Howard
Lucas Monroe
James Myres
Gerald Presley
William Wherry
Kendall Williams
James Crossno
Jerry Fustin
Troy Gordon
Troy Gordon
Harry Almond
Martin Beals
Justin Becker
Christopher Beckham
James Bentley
John Bowman
Jacob Bowman
Gregory Buchanan
Bryan Chitwood
Buddy Clogston
Micah Collum
Richard Conger
Kevin Conn
Clark Davis
Raymond Foster
Rodney Frick
John Friemel
Jerry Fustin
Jeremy Garner
Ennis Gilley
Matthew Golden
Darryl Gordon
Troy Gordon
Kenneth Harris
Brendon Harris
Mike Hogan
James Holt
Roger Huff
Robert Johnson
Randy Keith
Joshua Kincheloe
Steven King
Linda Kohler
Jerry Landers
Ted Lindsey
David Locklin
David Locklin
Brad Martin
Michael Moore
Phillip Moore
Daniel Morgan
William Morrison
Braden Murdock
Ae Phouthakhio
Paul Ramsey
Domin Reeves
Bobby Reisch
Arthur Releford
Anthony Robinson
Anthony Robinson
Charles Seabolt
John Seamster III
Dennis Snow
Jamie Snow
Dylan Stedman
Steven Stills
Gregory Taylor
Diago Torres
Roger Trevisiol
Jeramy Valencia
Wesley Walters
Caleb Watts
Billy Wilson
James Wood
David Young