The Crawford County Sheriff's Department is releasing the following information pursuant to Section 13 of Act 989 of 1997. The sex and child offender registration and community notification guidelines promulgated by the commission of child abuse, rape and domestic violence, which authorizes law enforcement agencies to inform the public of a sex offender's release when the release of such information will enhance the public safety and protection.
The individuals who appear on this web site have been convicted of a sex offense that requires registration with the Arkansas Crime Information Center. Further, their criminal history places them at a classification level that reflects the potential to be a repeat offender.
There are approximately 150 registered sex offenders living Crawford County (includes all cities in the county) at any one time. The offenders listed on this web site are only level 2, 3 or level 4 offenders which require public notification. Offenders living in Van Buren and Alma, are not listed on this site. You may want to contact those departments for more information about registered sex offenders living inside their city limits. Sex offenders listed as level 1 and some level 2 and not accessed are not on this site.
These offenders have advised the Crawford County Sheriff's Department that they will be living at the locations listed in their individual information package. He/She is not wanted by the Police at this time.
This notification is not intended to increase fear; rather, it is our belief that and informed public is a safer public.
The Crawford County Sheriff's Department has no legal authority to direct where a sex offender lives. Unless court orders exist, these offenders are constitutionally free to live wherever he/she chooses.
Sex offenders are required to register in Arkansas.
Details on the sex Offender Registration Act of 1997 can be found in Arkansas Code §12-12-901 — 12-12-920.
Offender Classifications
Level 1
is an offender who is considered to pose a low risk to the community, warranting minimal notice for protection of the community. State agencies such as the police are notified of this type of offender. Any victims of the offender are notified as well as anyone living in the household with the victim.
Level 2
is an offender who is considered to pose a moderate risk to the community, warranting limited notice for the protection of the community. All of the individuals and agencies from Level 1 offenders are notified of a Level 2 offender, as well as state licensing boards and schools are notified.


Note: A Level 2 sex offender can be placed on our web site if their victim was 14 or under.

Level 3
is an offender who is considered to pose a high risk to the community. All of the entities for Level 1 and Level 2 are notified, as well as all community members likely to come into contact with the offender.
Level 4
is an offender who is considered to pose the highest risk to the community. The entire community is notified to the presence of this offender. This level of offender is commonly known as the sexually violent predator.
PLEASE NOTE!
LAW ENFORCEMENT IS NOT ALLOWED BY STATE LAW TO REVEAL THE EXACT ADDRESS OF THE OFFENDER. THEREFORE WE PUT THE HUNDRED BLOCK THEY LIVE IN. WE ARE TRYING TO KEEP THIS WEB SITE UP TO DATE BUT OFFENDERS FREQUENTLY MOVE. WE PASS OUT INFORMATION SHEETS ON LEVEL 3 AND LEVEL 4 ABOUT THE OFFENDER AS SOON AS WE CAN.
IF YOU HAVE ANY QUESTIONS ABOUT SEX OFFENDERS, YOU MAY CALL ONE OF OUR OFFICERS AND DISCUSS FURTHER.
OR, YOU MAY EMAIL THEM AT THE ADDRESSES LISTED BELOW.
Any image with a red border is a Level 4 offender
James Becker
Rickie Belt
Joshua Berryhill
Chad Bowers
Leroy Bowles
Wayman Bright
Jerry Cecil
Michael Chamberlain
Paul Chance
Dewey Dutton
Anthony Ferrari
Leroy Goodman
Tillman Gregory
Justin Hale
Lee Hall
Guy Hamilton
Carl Humfreys
Clifton Jameson
Timothy R Jones
Tanner Killough
Anthony Kuykendall
Edward Lamb
Jerry Landers
Allen Parr
Michael Patton
Joseph Peters
Charles Sheperd
Jeremiah Sims
William Smith
Wayne Terrill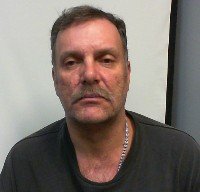 Roger Trevisiol
Roger Beck
William Simpson
Donald Payne
Leon Russell
Mark Vanourny
Louie White
Christopher Winford
Keith Dickens
Doyle Ballard
Dusty Brewer
Matthew Britzman
Murray Goetting
Milton Hendrix
Jarrad McDaniel
David Rinehart
Ivan Slayton
Nicholas Wilbanks
Kenneth Burris
Roger Chandler
Jacob Coker
Paul Harrup
Robert Hill
Royce Leidal
Paul McGill
Todd Myers
Jackie Neighbors
Nathan Osburn
Gavin Parks
James Perry
Calvin Pixley
Robert Ward
Zack Martin
Lucas Monroe
James Myres
Gerald Presley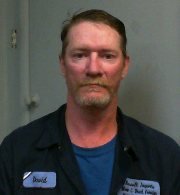 David Tracy
William Wherry
Kendall Williams
James Crossno
Jerry Fustin
Kory Mitchell
Harry Almond
Martin Beals
Justin Becker
John Bowman
Jacob Bowman
Gregory Buchanan
Bryan Chitwood
Buddy Clogston
Micah Collum
Richard Conger
Kevin Conn
Clark Davis
Raymond Foster
James Foster
Darryl Gordon
Mike Hogan
James Holt
Roger Huff
Randy Hyatt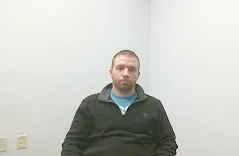 James Israel
Ricky Johnston
Randy Keith
Joshua Kincheloe
Steven King
Linda Kohler
Rebekah Kool
Ted Lindsey
David Locklin
Brad Martin
Michael Moore
William Morrison
Ae Phouthakhio
Paul Ramsey
Domin Reeves
Bobby Reisch
Arthur Releford
Anthony Robinson
Charles Seabolt
John Seamster III
Dennis Snow
Steven Stills
Gregory Taylor
Jeramy Valencia
Billy Wilson
James Wood
David Young